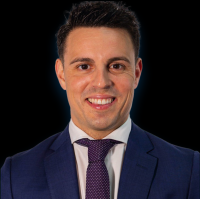 A Master Workshop with Dr Alberto Monje
Surgical Management of Peri-implantitis - A Full Day Hands-on workshop
Saturday August 5 2023
8.30am – 6pm
ADA House, 54 Havelock St, West Perth
Registration:
ASP (WA) Members: $900
Other ASP Members: $1,500
Limited Capacity 30 Places
For assistance email This email address is being protected from spambots. You need JavaScript enabled to view it. 
---
Dr Alberto Monje DDS, MS, PhD
Dr. Monje earned his DDS from the European University of Madrid, Spain and then moved to the University of Michigan to start his research career as a clinical post-doc. He obtained the certificate and Masters in Periodontology from the University of Michigan, Department of Periodontics and Oral Medicine. He was the recipient of the ITI Scholarship for 2016-2017 at the University of Bern (Switzerland). Dr. Monje is author/co-author of more than 100 peer-reviewed publications and contributed to numerous book chapters and international oral presentations and lectures. He recently co-authored a textbook in the field of peri-implantitis "Unfolding peri-implantitis". His majors are implant dentistry, peri-implantitis, guided bone regeneration, dental imaging and evidence-based dentistry. Moreover, he serves as referee and editorial committee member for many highly impact journals in Periodontics and Implant Dentistry. Currently, he runs a private practice in Periodontics and Implant Dentistry and has an appointment as faculty member at the Department of Periodontics of the International University of Catalonia (Spain).
Peri-implantitis master workshop
Peri-implantitis is featured by progressive bone loss that results from the inflammation evoked by the colonisation of the peri-implant sulcus by pathogenic bacteria. One key aspect to understand this disorder falls in the site-specific onset and progression as reported by epidemiological studies. In other words, certain local factors have been identified to be predisposing or precipitating peri-implantitis. These have to be addressed for the efficient primary/secondary prevention of the disease and also for the precise management of peri-implantitis.
The therapeutic goal of peri-implantitis is to resolve soft tissue inflammation and to halt progressive bone loss. Therefore, given the shortcomings of non-surgical therapy in terms of limited visibility, surgical access if often advocated to efficiently remove the biofilm adhered to the implant surface. In fact, various surgical modalities have been proposed according to peri-implantitis bone configuration or soft tissue characteristics, amongst others. Nevertheless, it is worth noting that scientific evidence on the superiority of any given strategy is sparse. Regardless, long-term tissue stability after the lesions have been managed does not seem to be completely foreseeable. Hence, cautiousness must be exercised in assigning the therapeutic prognosis based on local and systemic characteristics.
The goal for the hands-on is to simplify the complex decision making based upon local features, including defect configuration, soft tissue characteristics and implant position on the management of peri-implantitis.
Outline:
Understanding the aetiology
Identifying and modifying the local confounders
Conceiving the treatment strategies
Elaborating the surface decontamination strategies 
Developing decision making on reconstructive, resective and soft tissue conditioning strategies