Associate Professor Leticia Miranda & Dr Nish Bhargava present:  "The Perio-Joint Connection" and "An Overview of Techniques Available for Implant Site Preparation"
Date:  Tuesday, 13 August 2019
Time:  6:30pm - 8:30pm
Venue:  ADA House, 54-58 Havelock St West Perth
Members:  Free
Post Graduate Registrars & Non-members:  $60.00
Light refreshments provided
Click the Register Individual Button below.
RSVP before 31st July 2019
We would also like to extend our invitation to DMD Students for free (Registration via email only, email your details to ASP Secretary Dr Rachel Chye This email address is being protected from spambots. You need JavaScript enabled to view it.)
---
ASP WA's second lecture meeting of the year!

It is our privilege to have A/Professor Leticia Miranda, the Discipline Lead of the Periodontics Department, UWA Dental School to present the topic on "The Perio-Joint Connection". Along with A/Professor Leticia Miranda, Dr Nish Bhargava, the final year Periodontics registrar will give us some insights into the "Overview of Techniques Available for Implant Site Preparation".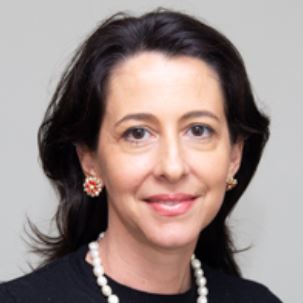 Biography of A/P Leticia Algarves Miranda
Associate Professor Leticia Algarves Miranda's undergraduate dental degree, specialty and Masters in Periodontology were obtained from Federal University of Rio Grande do Sul, Brazil. Subsequently, she completed a PhD in Periodontology at Rio de Janeiro State University, Brazil and a PhD in Medicine at Karolinska Institutet, Sweden. Since October 2018, she holds the position of Discipline Lead in Periodontics at UWA Dental School.
Leticia's broad research interests are the etiopathogenesis and the treatment of periodontal and perimplant diseases and their sequelae. She has a special interest in the connections of periodontal and systemic health, in particular autoimmune diseases.
The Perio-Joint Connection
Arthritis is a name for a group of conditions affecting the joints. With the emergence of Periodontal Medicine in the early 1990's, the inter-relationships of periodontal diseases and arthritic diseases have been revisited. In spite of their different etiologies, similar risk factors and mechanisms of pathogenesis and of tissue destruction have been described in these conditions.
In this talk, we centre our attention to recent studies exploring the association amongst periodontitis with arthritic diseases, the effect of periodontal treatment on these conditions, as well the clinical management of arthritic patients.
---
An Overview of Techniques Available for Implant Site Preparation
Further details coming soon....